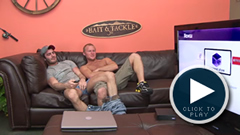 Did you know you can watch SCM on your TV?
With the Roku® Digital Video Player

You can...
Watch SCM Videos in High Definition on your TV
Fast forward or rewind to any point in the video
Use only your remote and TV (No computer required after setup)
Have new videos instantly added to the lineup upon their release
Stream 1000's of Full Length Movies from your Netflix® account
Watch content from Amazon® On Demand
All for no additional fee*. The box is a one time purchase price of $99. Now $79!
* Requires membership to SCM, streaming account at Netflix, and/or rental/purchase from Amazon On Demand for applicable video service.



Watch the 5 minute informational video.